Let me save you the guesswork and share with you some of my all-time favorite apps, tools, and systems to run your home bakery business.
Affiliates: Some of the links on this page contain an affiliate link, which means I may get a commission if you sign up, at no cost to you.
Canva Pro
If you follow me on Instagram or are on my email list, you know about my love for Canva. It's much more than an app! This is a tool for non-designers to create on-brand designs. This is my go-to tool for creating Instagram posts, stories, and reels covers as well as graphics for Facebook, Pinterest, website banners, pdf. When I had my bakery I used Canva for menus, business cards, posters plus all my social media needs. It includes tons of free stock photos, templates, fun elements, and stickers.
There is a free version that gives you many useful features, but Canva Pro is where it is at. With Canva Pro ($12.95 per month/$119.40 at the time of this post), you get background remover, resizing graphics in one click, unlimited folders to organize your work, access to lots more stock photos and mockups. One of my favorite features is the brand kit. You set it up for brand colors and fonts, and it's easily accessible as you create. I could go on and on, but you get the picture.
Asana
I use the free version of Asana to keep track of my long- and short-term plans. It's where I capture my ideas for social media posts, emails, and blogs. I use the calendar function to look at my work and see what I have to get done. The Kanban feature is also convenient for tracking the progress of my blog posts. I love having one place to see all my big picture work as well as the nitty-gritty details.
Mailchimp
By now, you know that my background is in marketing. You know what that means: building an email list is a priority. I think Mailchimp is perfect for small businesses starting with an email list. You can use it for free for up to 2,000 subscribers with limited bells and whistles. You can upgrade any time you want to get more advanced features, and they are various pricing options depending on your needs.
I know there are more sophisticated email options available, but Mailchimp is fairly intuitive, and if you run into questions, they have a lot of resources on their website. I have been pleased with Mailchimp.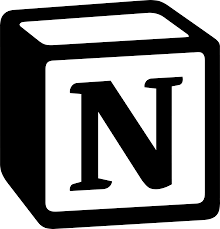 Notion
Notion is a new tool I started using recently. I see its potential but am still getting my head wrapped around it. It's known for being a productivity app. But it a lot more. Notion has notes, databases, kanban boards, wikis, calendars, and reminders, to name some of the functions.
When you start using a tool, you have to make a time commitment to learn it. I need to dive in and am hoping to do that soon. There is a free option and the next level is $4 per month where you get a lot more features.